CTN_20230107_HWY
"Petroculture"
January 7, 2023
Animated sketch of a highway with oil and gas scenography, alongside the promotion of bucolic nature.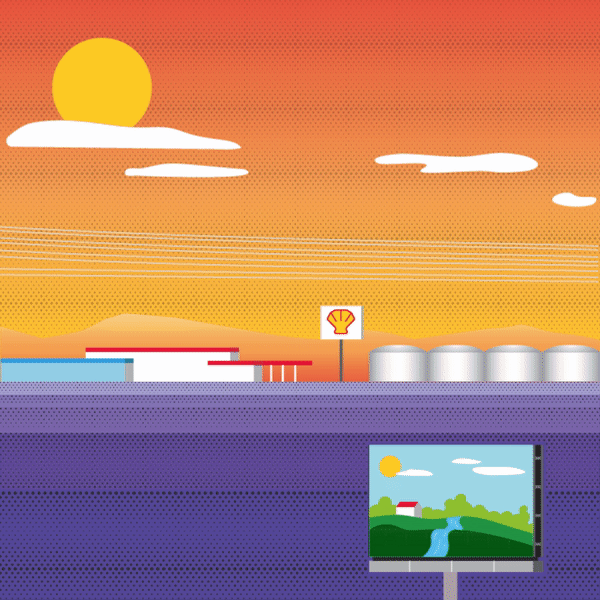 CTN_202206_CEL
"Cel Houses"
June 2022
Rough exploration of the manual cel animation technique, using ink on transparent polyester film. Work in progress for a future project.

Test pieces:
I. Adjustable Eaves
II. Fire in the Suburbs
III. Quick Section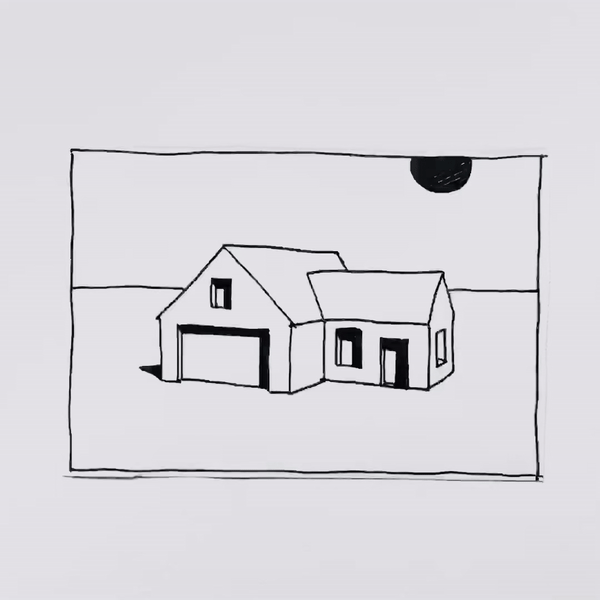 CTN_202205_AAPI
"AAPI Women"
May 2022
Illustration in celebration of Asian American and Pacific Islander (AAPI) Heritage Month.

---
CTN_20210304_LOOSE
Online
link
"Loose Fit"
Politico Nightly,
March 4, 2021
Speculative sketch and caption text for Myah Ward, "Where you'll work next year".

Post-pandemic, the workplace would be something like a 'loose fit': permeable to natural environments and shared uses over time. Instead of the airtight curtain-wall towers that populate so many downtowns, the new workplace will be porous, shaded and potentially more locally embedded across neighborhoods. The unsustainably large air-conditioned office interior is now reduced to a smaller footprint, and its exterior shell enlarges to create more outdoor shaded spaces for working. After hours, this outdoor room is public grounds.

Eschewing the locked glass lobby or office-block enclave, the loose-fit workplace opens up its porous envelope to common use on evenings, weekends and during periods of reduced work. Rather than a single front door, multiple entry points allow the building to cater to different constituencies day and night. In another pandemic, the building's ground floor might be used in the same way schoolyards have been used to distribute food or supplies to local residents. As the space of work swings between home and office, this proposal turns the prospect of redundancy into possibilities for neighborhood resilience.

---
CTN_202110_PRAM
Print & online
link
"Gentrivagn, 2020 (Yuppiebarn ingår ej)"
Stockholmstidningen,
no. 3: Barnen [children], October 2020
"Gentri-Stroller, 2020 (hipster child not included)."

Cartoon commission for an article on stroller history by Michelle Millar Fisher and Amber Winick, "Ålskade barnvagn — en formsaga i sju delar." Stockholmstidningen is a newspaper on urban transformation in Sweden.