---
CRS_F2021_CLIMATETIME
In progress
BUILDING CLIMATE TIME
Thesis Seminar
RISD Architecture
Fall 2021
Just as infrastructure seems "invisible until it fails," climate change tends to be imperceptible until it erupts in flashpoints of disaster. The recent swell of floods, droughts, heatwaves, and fires around the world momentarily make this plain. But anthropogenic change and its systemic inequalities are actually long-drawn processes of extraction and accumulation, inscribed into that liminal crust of the earth we call the built environment. What does climate change?

This seminar calls for designers to think beyond the conventional timescales of a building project. The 24/7 climate-controlled interior, the 30-year mortgage, the 100-year floodplain zone, the just-in-time order of Miesian marble... These obsolescing forms of building time may no longer hold in a wetter, warmer future. The criteria for what constitutes architectural work and what makes a building must change — after Virilio, in order to design the ship, one also designs the shipwreck.

---
CRS_F2021_MODP
In progress
SHADE, SHADOW, SHELTER (MAKING OF DESIGN PRINCIPLES)
Sophomore Studio
(coordinator)
RISD Architecture
Fall 2021
This introductory studio in a three-semester core undergraduate sequence introduces architecture majors to vocabularies and acts of space-making, through the exploration of form, structure, materiality, site, and occupation. Shade, shadow, and shelter serve as general themes.

The studio connects acts of design and representation with rights to air and shade, in conversation with broader environmental concerns and social infrastructure in the city.

---
CRS_S2021_DECTYPE
link
- projects
DECENTERING TYPE
Advanced Topics Thesis
Rice Architecture
Spring 2021
This senior thesis studio looks to contest, diversify, hybridize, and rethink existing norms, biases, and conventions in architectural typologies and urban systems. In the Fall seminar, students select a typology of interest to research and draw, from the general to the specific. Typology, writ large, can be an ordering system, building program, or architectural element.

What does a typology afford, delimit, or exclude? What alternate types and new narratives might be imagined? Holding typology, equity, and infrastructure together, and drawing from an initial pool of research and readings, students developed new hybrid typologies for an independently selected site in Houston, Texas.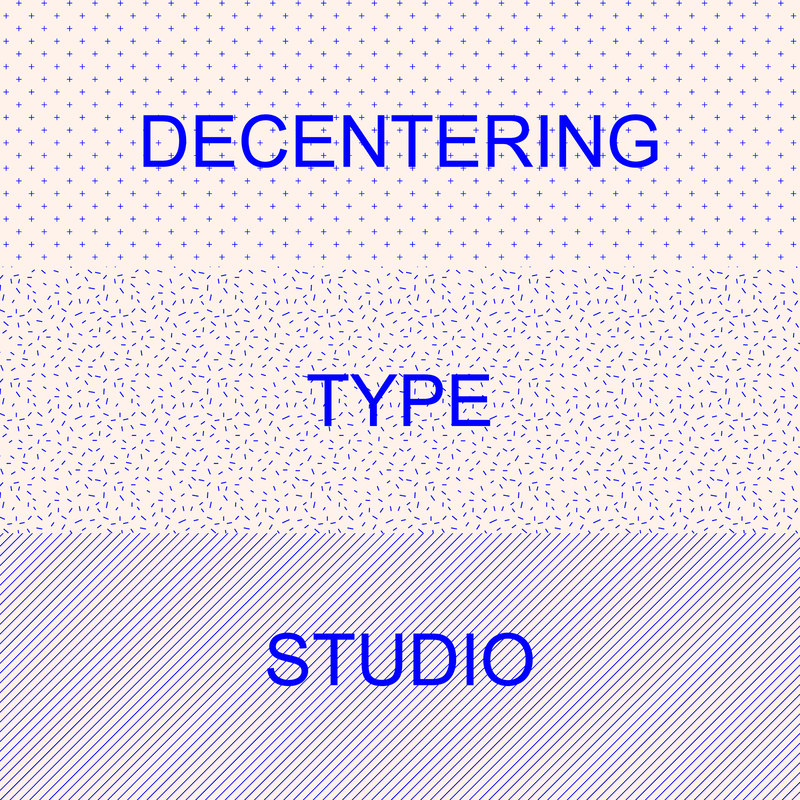 ---
FULL HOUSE!
Sophomore Studio
Rice Architecture
Fall 2021
In FULL HOUSE!, students proposed renovations for Talento Bilingüe de Houston (TBH), a community theater in Houston's Second Ward run by local non-profit
Multicultural Education and Counseling through the Arts (MECA)
. Instead of demolishing and designing a new theater building, the studio chose to engage with MECA's existing infrastructure and programs. The work investigates how incremental interventions can offer spatial flexibility for a growing local organization and its arts education programs.
The final studio drawings and models were exhibited at Talento Bilingüe de Houston from November 20-December 10, 2020.
Related publications:
PUB_20210204_CITE
---
CRS_S2020_DATAS-BASE
link
- projects
DATA'S BASE
Advanced Topics Thesis
Rice Architecture
Spring 2020
This senior studio is an architectural/infrastructural investigation of various off-site forms of storage, and their attendant medial, material, sociopolitical and ecological dimensions. How does something so banal as "storage" organize information, the city, and contemporary life? Who gets access, and who doesn't? What typologies and programmatic frictions are implicated, and what falls in the gap between designed institutions and their hidden, undesigned counterparts? Instead of entering through the front door of classic institutions such as the Library or Archive, we've attempted to rethink contemporary publics from the city's back-of-house.
Students have expanded the definition of
data
/
information
/
storage
for themselves, looking critically (and beyond "the digital") into the storage of data, plants, dead bodies, solar energy, national mail, high art, incarceration systems, community wi-fi, shipping port work, museum specimens... Each thesis asks what it means to "turn a normative storage condition inside out". We
traveled
to
New York City
in February, 2020, where all eleven student projects are located. With diverse interventions at multiple scales, projects seek to open up new spaces of appearance and collectivity, and to redesign conditions for connection and agency in an increasingly default, closed world.