---
Sensing the Environment: Evidence, Narrative, Appearance, symposium, RISD, March 7, 2023.

Parallel exhibition, RISD Architecture, BEB Gallery, March 6—10, 2023.

Funded by the RISD SEI Programming Fund AY22-23.

Climate change is an art of sensing and imaging, just as much as it is a science of analysis. Under what circumstances do we "see," "know," and "evidence" the environment?
What are the aesthetics and politics of environmental media — those unevenly distributed transformations in our physical and built world?
While maps, drawings, sensing devices, and data collection have long served colonial and extractive interests, the arts of sensing the environment has also been leveraged
otherwise
. Departing from Eurocentric, Enlightenment-era perspectives of scientific authority and engineered solutions, the arts brings forth counter- practices, mobilizes memories and actions, and dismantles traditional aesthetics of "nature" in the face of the climate emergency.
The question is what new images, indexes, documents, and instruments do we need, and how might we design them?

This multidisciplinary symposium builds on existing momentum and discourses at RISD around sustainability and just climate futures — this time, focusing on its critical possibilities. It expands the visual project of rendering climate visible, diversifies voices and actors, and challenges power differentials latent in representations of the environment.
This hybrid online event and parallel in-person exhibition aim to decenter visual mediums of quantification and extraction; to mobilize a collective aesthetics and politics of "the environment"; and to catalyze discussions on how climate agency might be exercised through visual research, acts of design, and creative practice.
Speakers & exhibitors:
sTo Len
, artist & NYC Department of Sanitation artist in residence
LinYee Yuan
, MOLD
Linda Schilling Cuellar
,
AHORA
& UDLA
Felipe Shibuya
, RISD Nature Lab
Paulo Tavares
, University of Brasília
Maggie Tsang,
Dept.
Gabriel Cuellar,
cadaster
+
RISD Nature Lab
(scans and SEM images from collection)
---
FRM_2022-23_OPEN-AIR
Research project

Open-Air Education, research project, RISD, ongoing

Funded by the RISD 2050 Fund AY22-23.

[Planning in progress]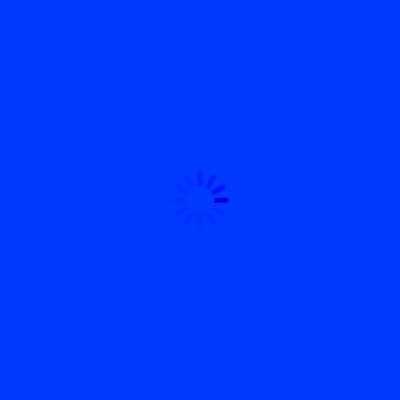 ---
FRM_2022_HIGH-RISE
Presentation
link
"Notes on Estate Salescraft"
High-Rise Colloquium, symposium, Melbourne School of Design and Melbourne Design Week, March 21, 2022 (AEDT).

Virtual presentation for the
High-Rise Colloquium
, as part of the 2022 Melbourne Design Week. Based on research for the 2018 CCCP Colloquium, Columbia GSAPP, this presentation looks at the politics of the real estate image economy through a first-person narrative.
Melbourne's skyline has undergone a radical metamorphosis; it now bristles with skyscrapers, which an increasing number of Melbournians call home. Where is this experiment in high-density living taking us, though?

In this 12-hour livestreamed colloquium, architectural theorists Hélène Frichot and Helen Runting will be joined by architect Andrés Jaque of the Office for Political Innovation; Singapore-based scholar Lilian Chee; Rhode Island-based, Australian architect Amelyn Ng; and guests from around the globe, each of whom will share their own high-rise story. The Colloquium invites audiences to consider the pitfalls, peculiarities, and potentials of this residential typology by joining this broadcast conversation.
This event can be livestreamed via
Melbourne School of Design's YouTube account
. If prompted for a password, please enter: 152853.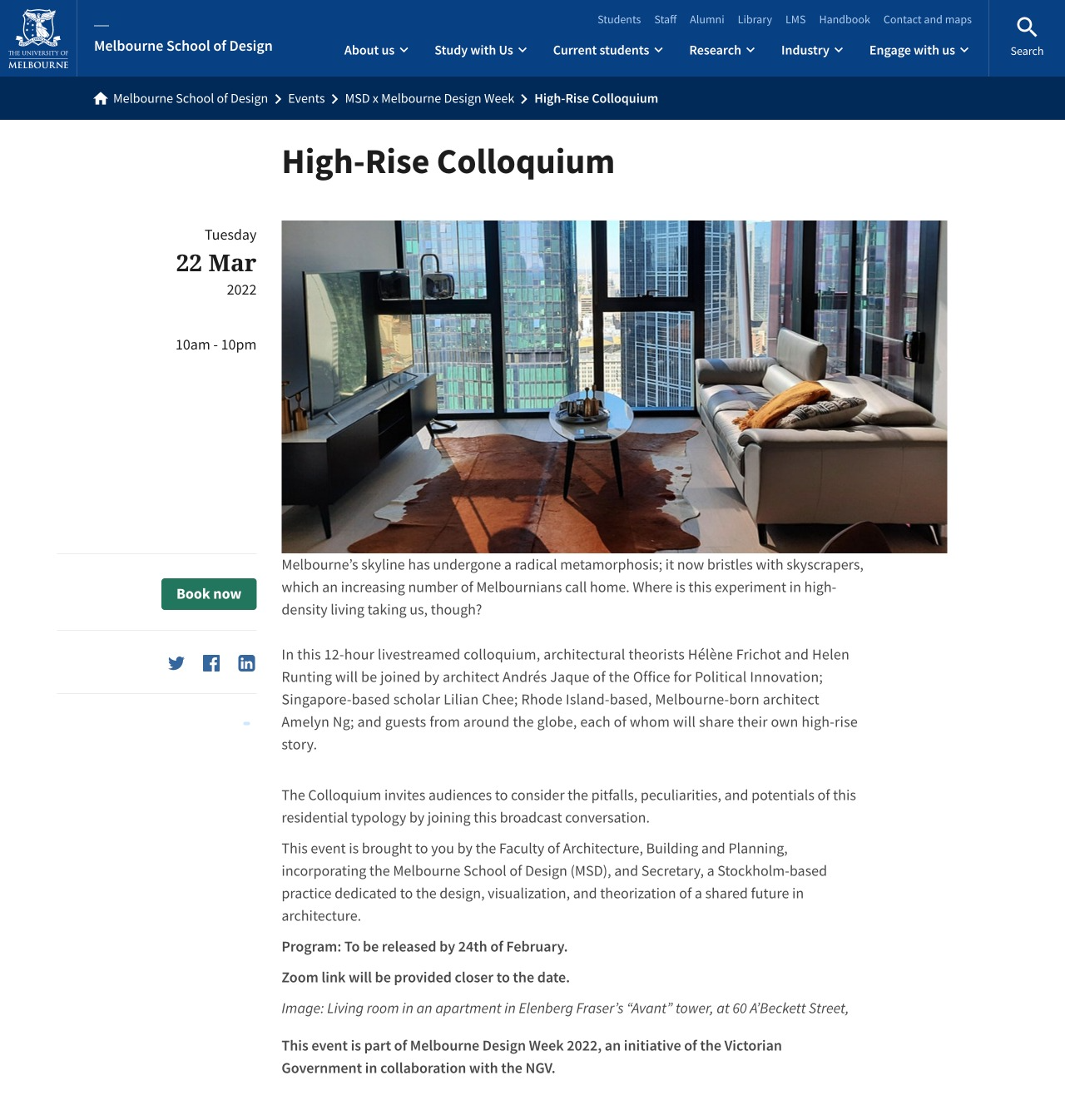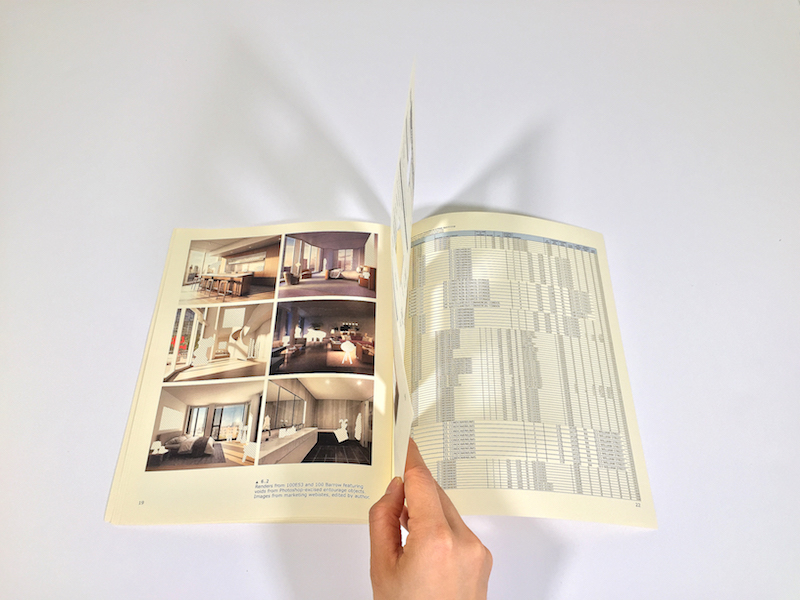 ---
FRM_2022_BLDGINFO
Video
link
"Borgesian BIM Object Library" Building Information, Architekturmuseum der Technischen Universität Berlin, April 1 — May 12, 2022.

Invited to contribute video work to Building Information, an exhibition and event series that "addresses labor processes in architecture in the context of today's digital ecosystems which structure relationships among human and non-human actors."
Exhibition curated by Kadambari Baxi, Elisa R. Linn, Klaus Platzgummer, and Lennart Wolff.
Work first shown at the DEEP CITY Symposium in 2021. See
FRM_2021_DEEPCITY
for video details.
---
FRM_2022_ABSTRACT-TRACES
Lecture & Panel
link
"This will kill that: when information entered the model"
Abstract Traces: Archives and agendas of capture and control, symposium, TU Berlin, August 29, 2021

Virtual presentation and panel discussion with Ayesha Ghosh, Martien de Vletter, and Vladan Joler.

Coordinated by the Taught Research Project: Archives: Fevering, Filing, Caring, at the Deparment for Architecture Theory, TU Berlin.